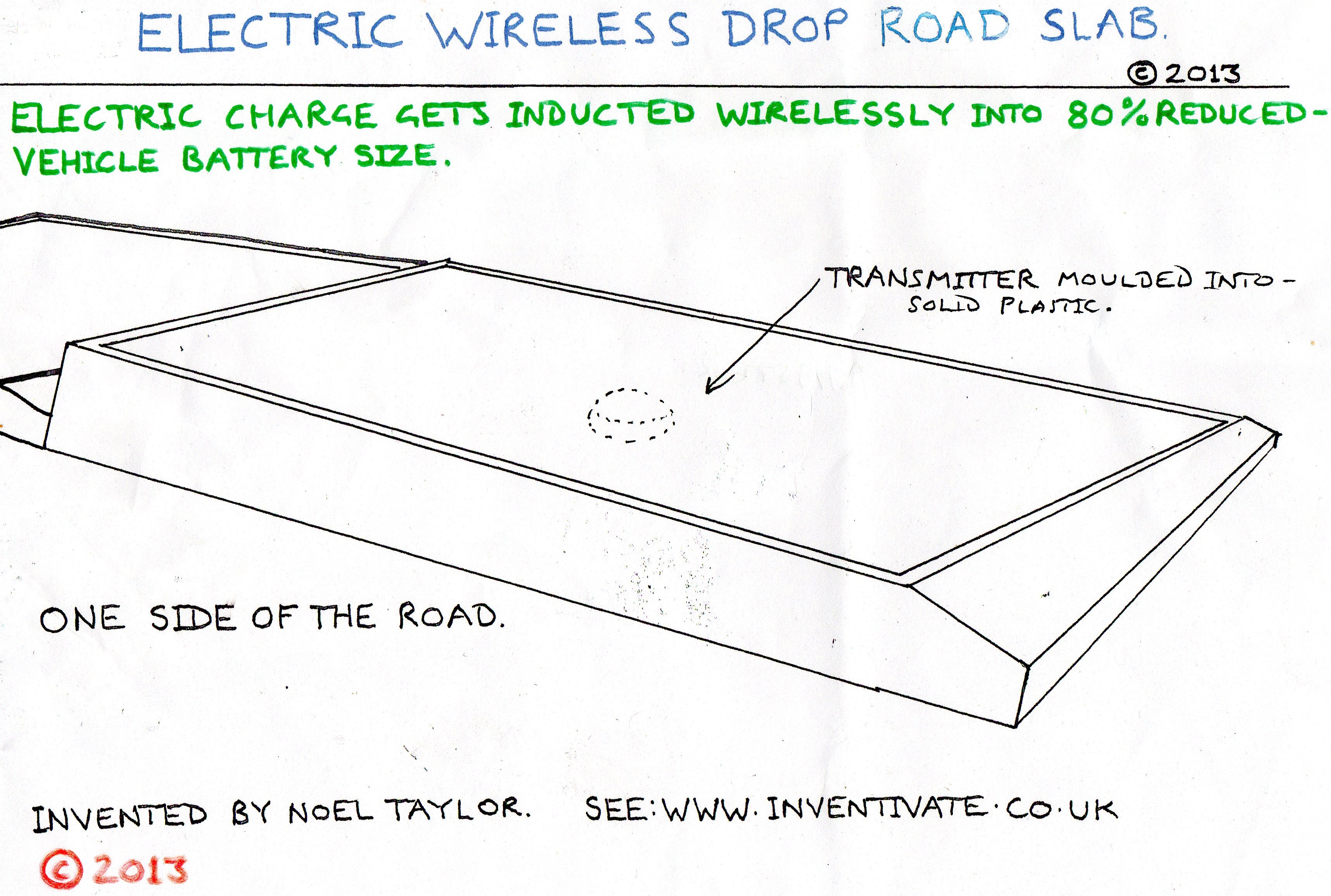 Cheap to implement & Slowly Indoctrinate.
Vehicle Manufacturers Pay For Receivers.
Information Technology.
80% Smaller Vehicle Battery size.
Illuminated Road Lines. (with receiver) (C) 2012
Illuminated Hollow Kerb (optional) (C) 2010
Electric petrol hybrid or electric.
Nothing to wear out.
Feed to lamp post with receivers (optional) ?2012
Stationary Charging Of Vehicles
Constant energy supply apart from junctions & car parks etc.